The National Trust is the custodian of collections of artefacts important to the history of Queensland and its inhabitants.

We operate a number of heritage sites, and special places from Currumbin Wildlife Sanctuary in the South to our museum in Cooktown in the North. We are custodians for many historically significant objects including artefacts from the World Wars, indigenous collections, as well as stunning ceramics, furniture and artwork to name a few.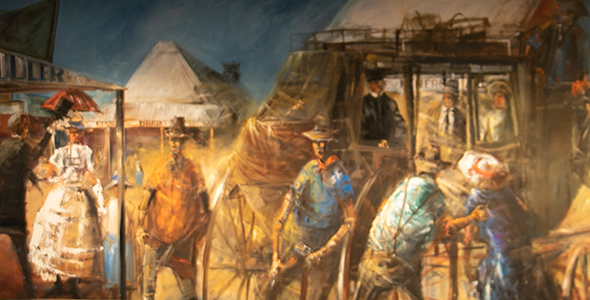 Currumbin Wildlife Sanctuary
---
Gold Coast
At Currumbin Wildlife Sanctuary we are known for our wildlife, but we are also proud to have two Hugh Sawrey artwork pieces, including the piece entitled 'How this land was wrought.' The impressive artwork is 250cm x 1140cm in size and depicts Australian Outback life in the mid-1800s. The mural was commissioned by the Sanctuary's founder, Alex Griffiths, in 1972.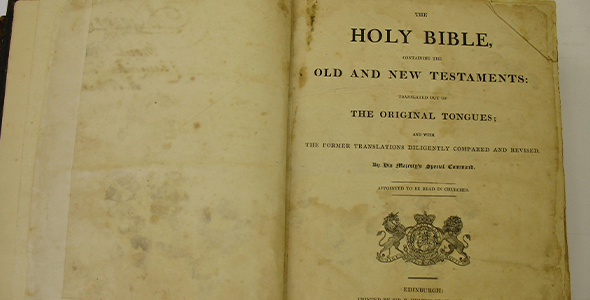 Wolston Farmhouse

---
Wacol
This historic farmhouse features a fine collection of early Australian items including the Goggs family Bibles, silver cutlery and a travelling trunk, as well as a secretaire bookcase made by one of Queensland's first cabinetmakers. Wolston Farmhouse also houses a National Trust collection of over 1000 everyday items which are on display for the public to view.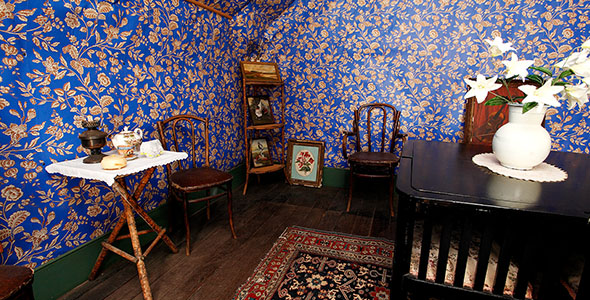 Royal Bull's Head Inn

---
Drayton
The fabrics and furnishings of Royal Bull's Head Inn help tell its stories – from the 'newspaper' wallpaper in an upper bedroom to the era-appropriate wallpaper and calico stretched between timber studs, as once was the fashion. The Inn's collection includes furniture and personal items once used by the members of the Lynch family, owners and residents there for over 90 years following the Inn's cessation of trading in 1879.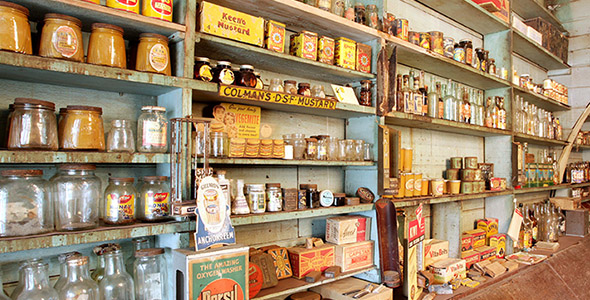 Brennan & Geraghty's
Store Museum
---
Maryborough

The fascinating Brennan and Geraghty's Store Museum is a store trapped in time, complete with original trading records, stock dating back to the 1890s and over 100,000 relics, items left behind after the Store closed its doors in 1972. The Store had operated since 1871.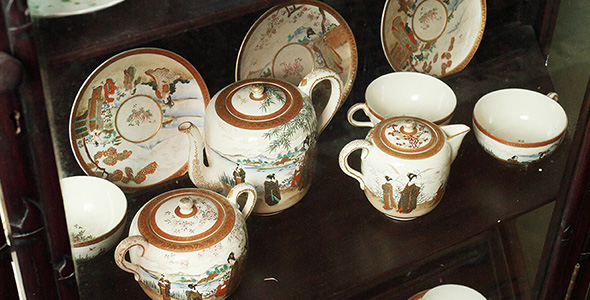 Townsville Heritage Centre
---
Townsville

Townsville Heritage Centre brings together three styles of architecture, including a worker's cottage, a farmhouse and the villa residence known as 'Currajong'. Inside the residence are displays of Japanese and Chinese artefacts related to the period over a century ago when Townsville was the location of the first Japanese Consulate in Australia.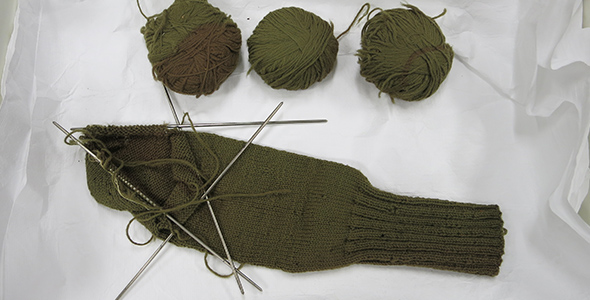 Zara Clark Museum

---
Charters Towers

Zara Clark Museum has an amazing collection of objects on display. One of the more significant collection items is from the First World War, a pair of half-knitted socks the making of which was abandoned when a devastated mother received the dreaded news that her son had been killed at war. They are displayed, as she left them, over 100 years ago.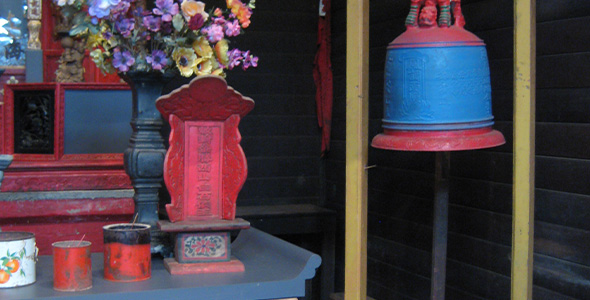 Hou Wang Chinese Temple
---
Atherton

The Hou Wang Chinese Temple and Museum site was chosen by Chinese settlers in the early years of the twentieth century. The temple is the only one of its type outside China to be dedicated to Hou Wang. This Chinese museum has an ornate interior with original wood carvings. Discover amazing collections in the interpretive museum that features interactive displays using a 'world-first' artefact scanner.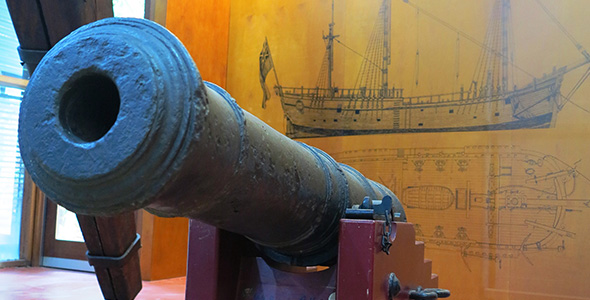 Cooktown Museum

---
Cooktown

Our Cooktown Museum houses an original anchor from HMB Endeavour. It was thrown overboard after Lieutenant James Cook's ship struck a section of the Great Barrier Reef in 1770. Along with cannons also thrown overboard, the anchor lay on the seabed for over 200 years, until a recovery effort in 1971. One cannon from the ship is also on display.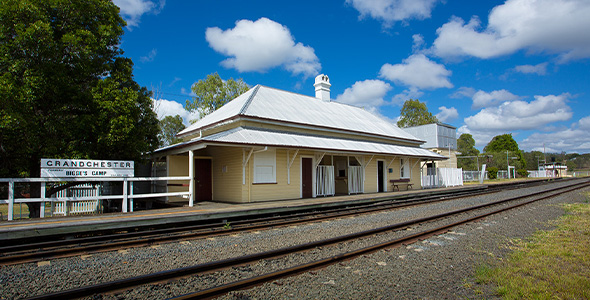 Grandchester Railway Station
---
Grandchester Railway Station is no longer managed by National Trust Queensland.

For further information please contact Queensland Rail or click the link below.